We Are Looking for Passionate Individuals. Send In Your CV!
Get a chance to learn and thrive in a dynamic environment .
Enjoy recreational activities within your group.
Get rewards for exceptional performance in your niche.
Come join us and experience a global world that will help you reach your maximum potential.
BE PART OF AN EXCEPTIONAL BPO COMPANY
Looking for career growth? IPS BPO is "The Company" to find the perfect opportunity!
We are continuously growing and are always looking for talented individuals to work with us. Industry veterans with years and years of experience and fresh graduates, we invite you all to fulfill your career achievement at our place.
Innovation, Training, Hard work, and Fun are the Heart of our Organization.
We have many learning opportunities for you to pursue your career exceptionally. Our company culture revolves around uplifting each other and helping accomplish goals. 
Get a competitive salary based on your experience and expertise
Additional health insurance benefits for individual and immediate family
One-of-kind progressive and friendly work environment for inspiring people
If you ask what makes us different from the rest, that is our "Team Spirit" that ties us all to work and progress together. Moreover, the management encourages creative minds and gives them a clear path for personal and professional development.
Relaxed Environment to Exercise Creativity
We are a company that values our employees and offer training to help them grasp their work efficiently. Moreover, the monthly rewards, bonuses, and awards are a way to appreciate our staff's dedication to hard work.
Tours and Events as Fun Activities
Where our management focuses on providing ample learning and progressive opportunities for staff, they also pay attention to keeping them entertained with cool and fun events like local tours, table tennis matches, and all.
Transport and Insurance Benefits
The company is motivated to facilitate employees with the best environment and take care of their needs. That is why we have a pick and drop service along with the healthcare insurance plan for interested individuals.
Commissions for Sales Persons
Our sales representatives can also get a handsome commission on top of their monthly salary as a reward for their extraordinary performance. Thus, IPS BPO not only guarantees your professional growth but also the financial security to meet your goals.
Explore Job Opportunities at Pakistan's Leading BPO Company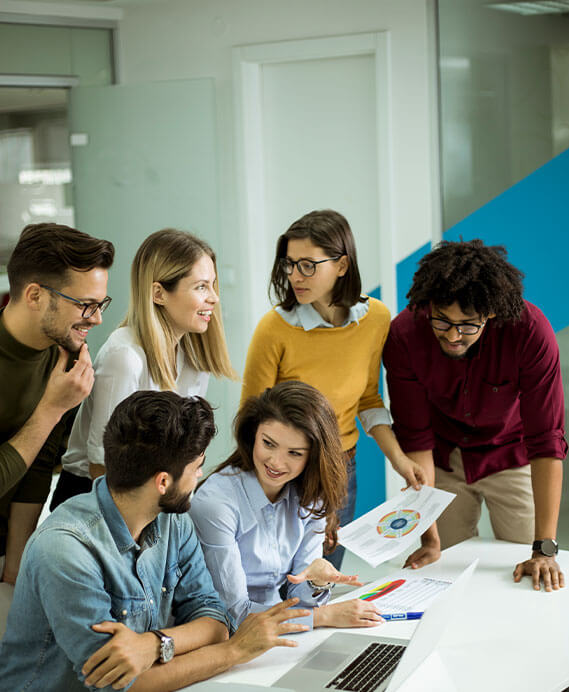 Want to Join Us? Our Hiring Process Is Easy!
If you fit our job description and can bring something special to the table, we would love to hear from you. Let's have a chat!
Send Your Resume
Share your qualification and professional experience details, and we will see if you are fit for our current job description.
Get a Call from Us
If your resume seems promising, our HR personal will call you for an interview with the dedicated manager.
Final Interview and You are Done!
After the selection process, you will be called upon for a final interview with the top management, and after that, congratulations, you're hired!
Have Any Recruitment Questions for Us? Ask Away!
Start your career with IPS BPO – one of the leading digital marketing agencies in Pakistan.